Healthy Lifestyle Solutions for Busy Professionals and Families
A Private Fitness Experience
We provides personal training, and small group classes in a highly personalized format for busy professionals and their families in the Palo Alto area. 
If you're looking for something outside of the typical gym membership paradigm and want a boutique fitness experience that's personalized to your needs and goals with trainers that hold the highest level degrees and certifications in health and fitness – you're in the right place.
About us
Helping You Get Stronger & More Resilient
Our customized personal training VIP Programs provide the individual attention that you need to help you achieve your goals. Our Programs are designed to help individuals develop and sustain a healthy lifestyle. A healthy life requires mind, body and dietary changes.
When time is your most precious commodity
you need a systems approach with built-in accountability
to achieve your health and fitness goals
Personal Trainer Palo Alto
Fitness and Health is about More than Looking Good
Spacious. Private. Clean.
State of the Art Training Facility
80+ 5-STar reviews on

G

o

o

g

l

e
Success Stories
Nina and her team of trainers are wonderful! As a total beginner, I really felt supported by Nina, Cannon and Mitch. They are all very kind and truly caring, but also extremely professional and inspiring at the same time. I learnt a lot and I'm super happy with my progress. I highly recommend Palo Alto fit.
~ Aditi R.

I spent three months training with Mitch, and was extremely pleased with the overall results. Mitch is dedicated, attentive, encouraging and very friendly. His workout routines helped me reach my fitness goals in a very short space of time. Palo Alto Fitness is a nice, clean and fully stocked gym. I am very happy I chose them, and would recommend them to anyone who is serous about getting fit.
~ Judy C.


Personal Training
Getting Started at PA Fit
Palo Alto Fit is not a quick fix solution. Those solutions don't last, if they even work at all. To get started at Palo Alto Fit we require all new clients to take an assessment. The FREE fitness assessment is a private assessment that covers 8 areas so we can get a big picture overview of your overall health and goals. The assessment takes about 45 minutes to complete and it conducted at our training facility.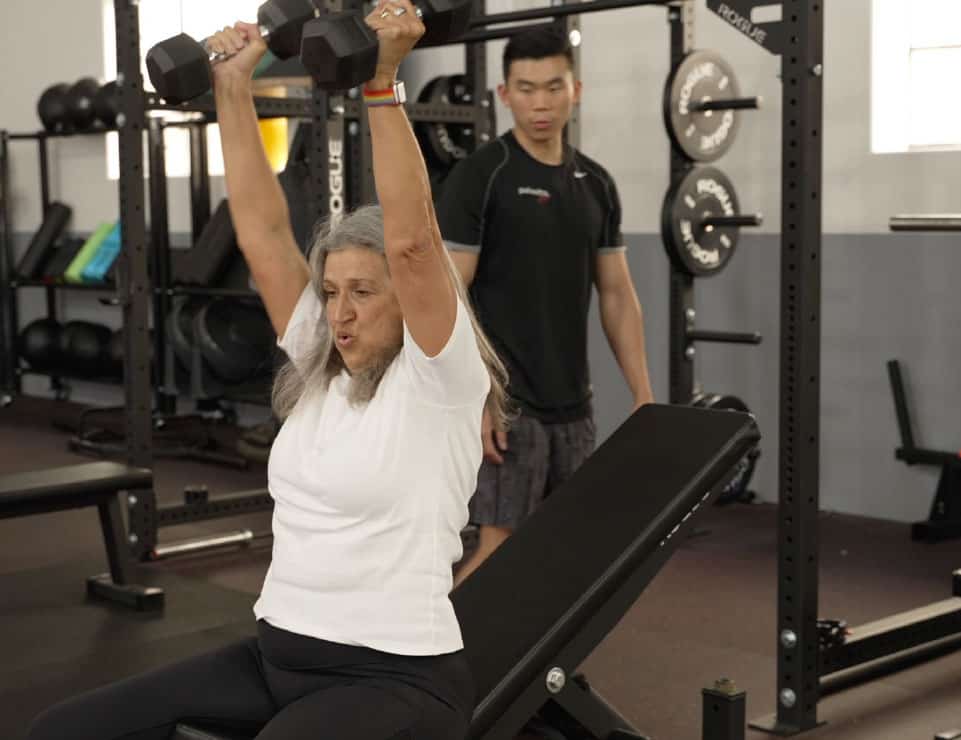 Personal Training
Minimum 12 Week Program
Because we want to give each client the best chance to see real results we require a minimum 12 week commitment. This shows us you're ready to put the work in and puts us in a position to help you succeed. After the initial 12 weeks you can extend your time as long as you wish. Many of our clients have been with us for years.
3 Easy Steps to Fitness & Health Transformation